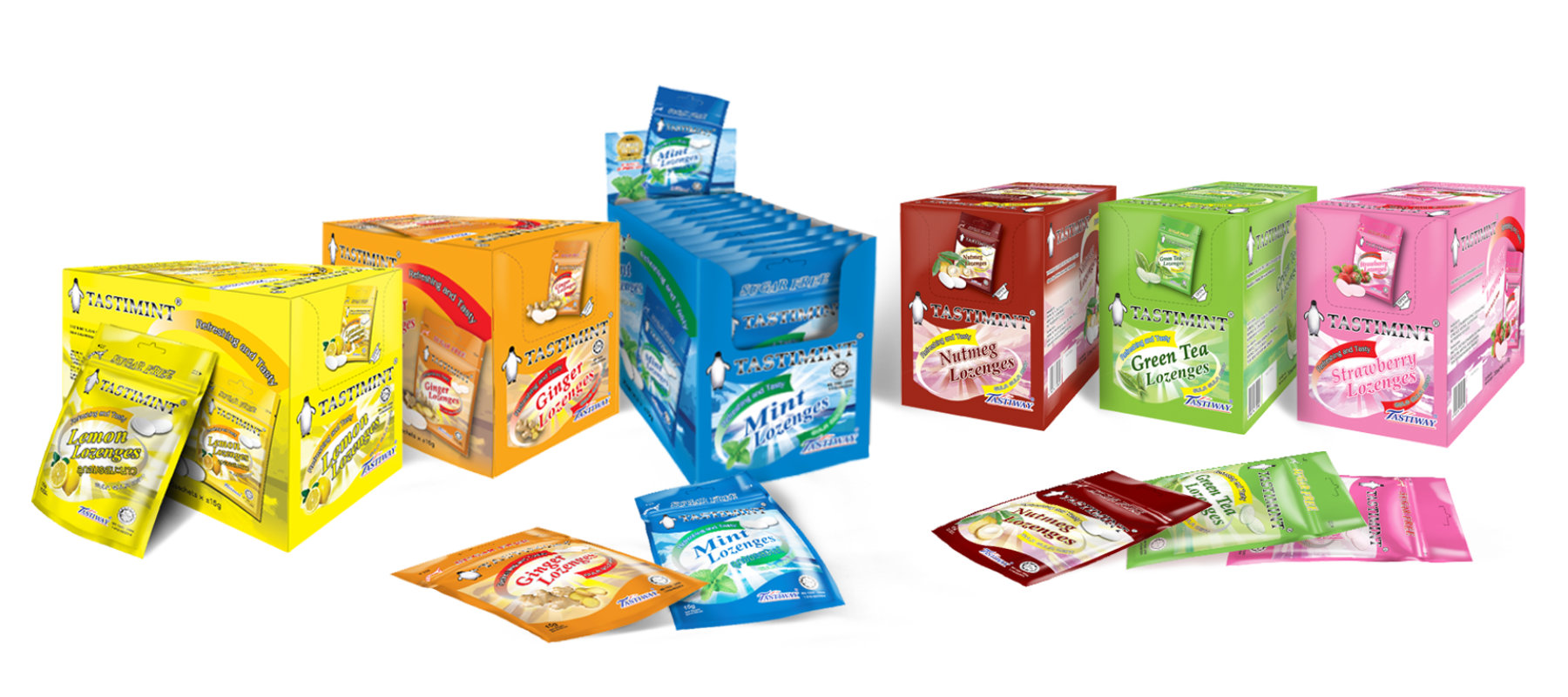 MINT   I   LEMON   I   GINGER   I   NUTMEG   I   GREEN TEA   I   STRAWBERRY
Stay hydrated helps reduce infection of throat and keep it moist. There are remedies available to help heal the irritation of throat but not all of them are the healthiest. Tastimint non-sugar lozenges are intended to dissolve slowly in the mouth with contains of ingredients that are favoured and have pleasant tasting. Its function is to provide relief and comfort to the irritation of the throat. It provides cooling sensation, feels refreshed in mouth.

A lot of lozenges sometimes add other ingredients like artificial colours and flavours that aren't the best of choice. We chose to manufacture it with ingredients that are blend with various extracts of fruits, tea or spices. Soothes and calm the irritation and bad breath cause in the throat or tooth.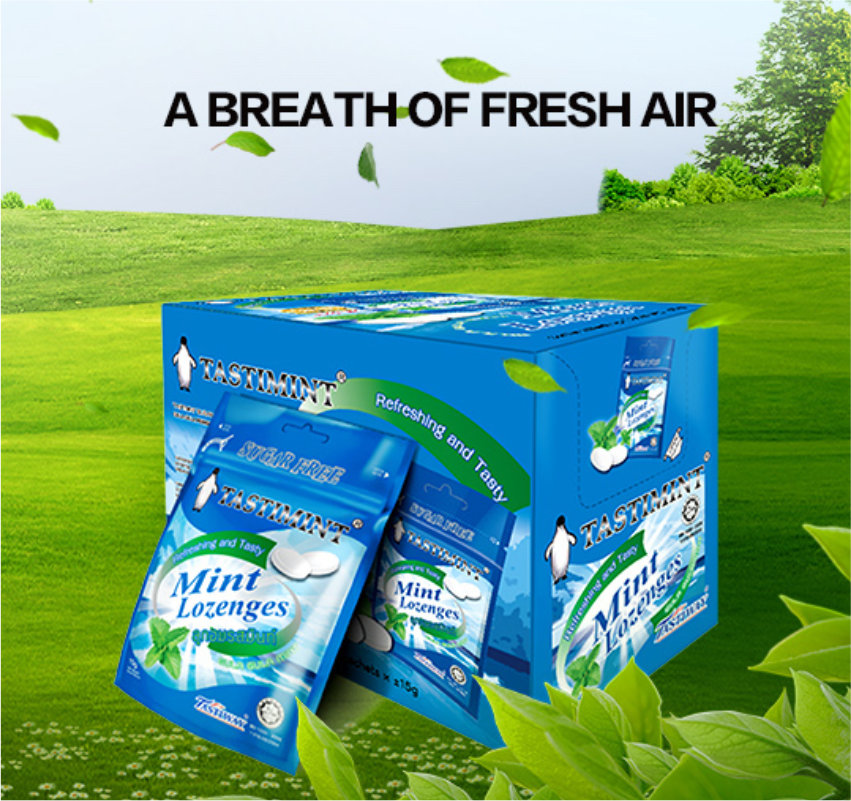 Tastimint Lozenges can be packed and go anytime. Suitable to consume during  meeting, travelling or hang out.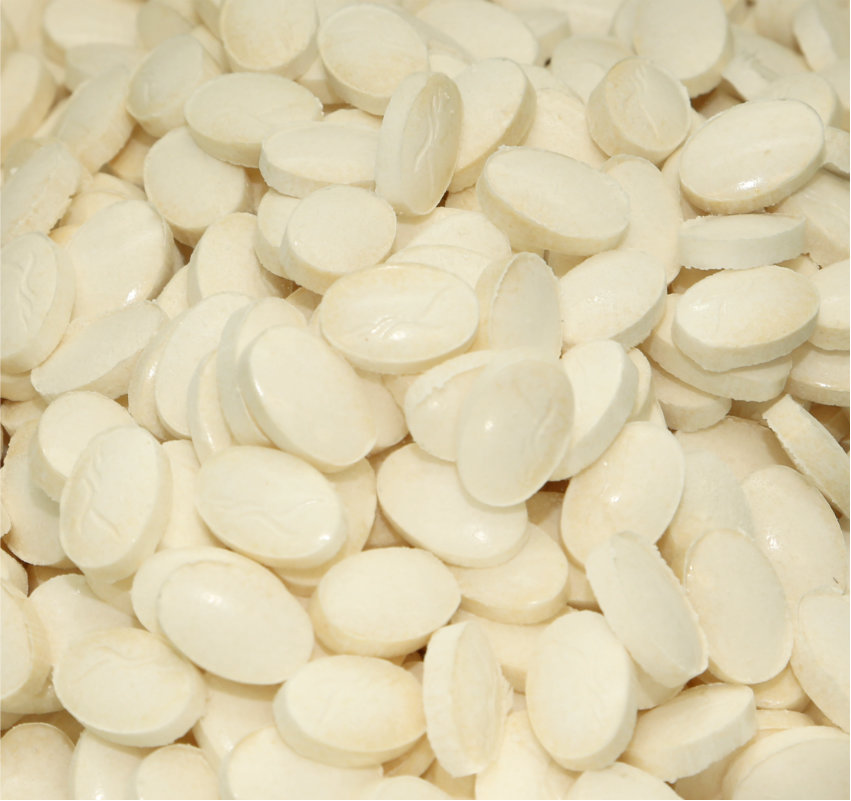 The compressed tablet weighted at 1gram with suitable excipients. The texture of the tablet is solid dry tablet and not sticky in hand.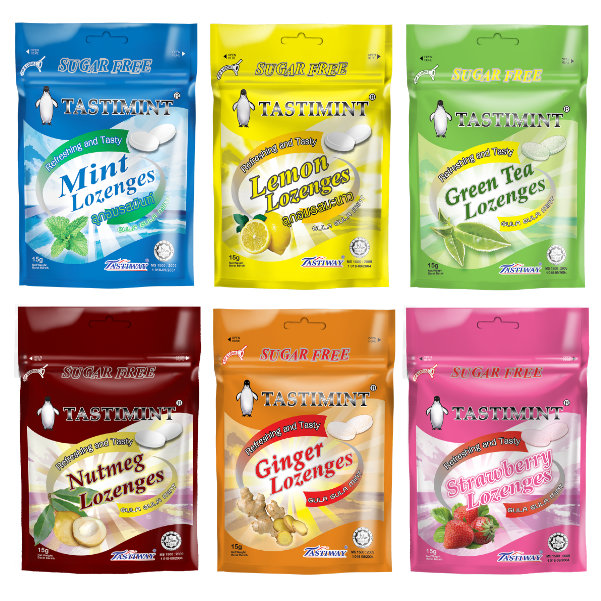 Tastimint Lozenges with an easy and small resealable bag that comes in handy with varieties such as Mint , Lemon, Green Tea, Nutmeg, Ginger and Strawberry .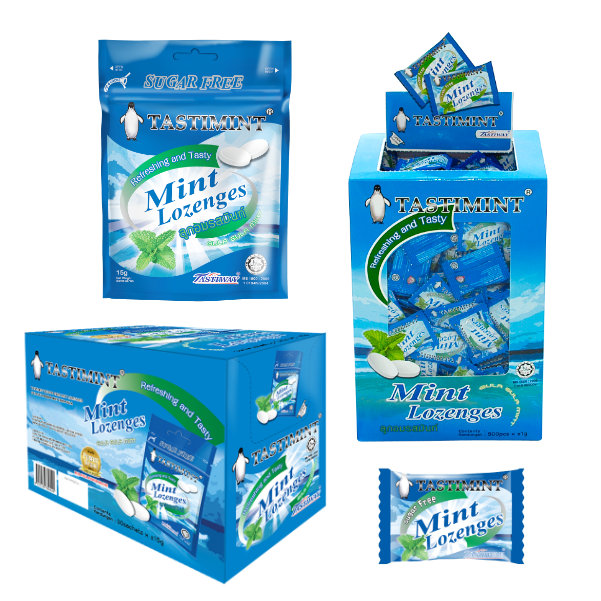 Multiple packing sizes may be best suited your choice. ziplock sachet consist of 15g tablets, also available in 30sachets per box. And single pillow pack of 1g/ 1 tablet packed loose or 500 pillow packs per box.