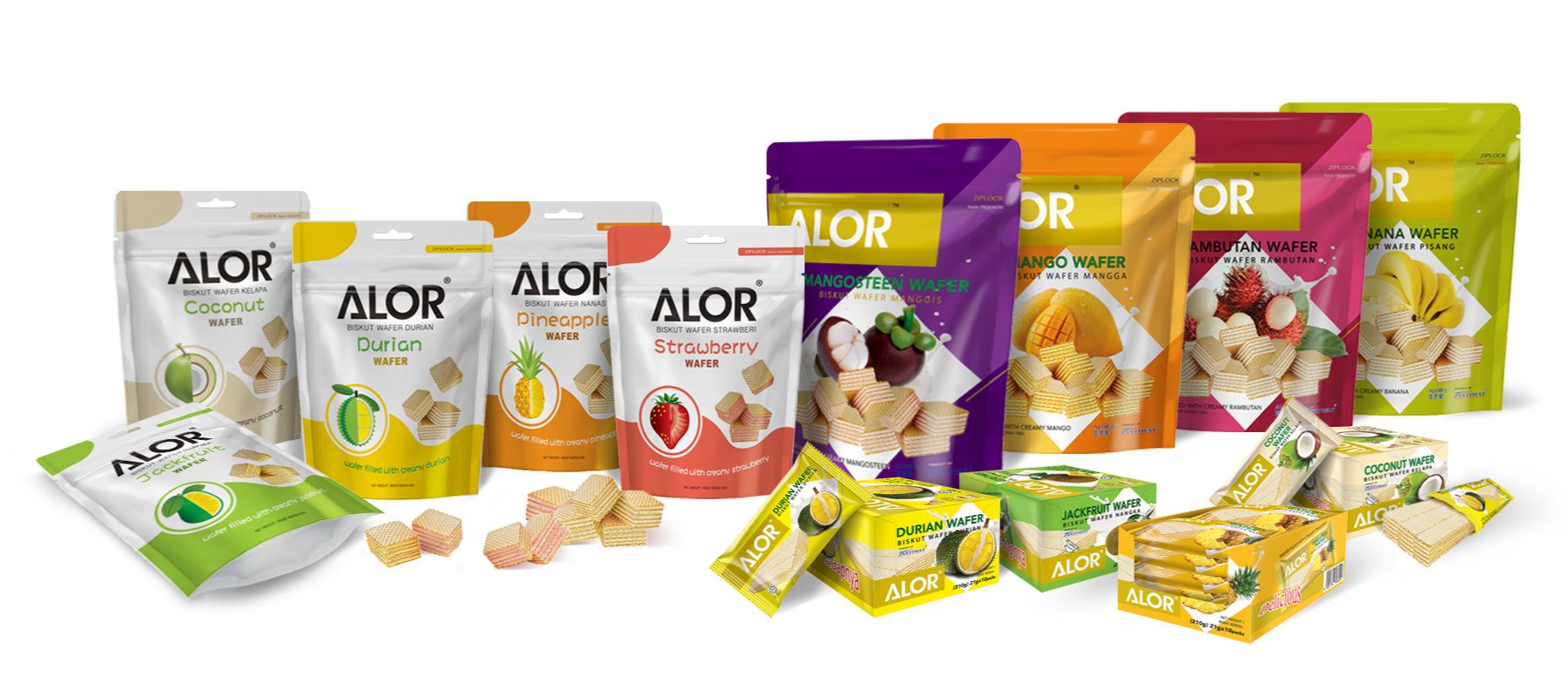 COCONUT   I   DURIAN   I   PINEAPPLE   I   STAWBERRY   I   MANGOSTEEN   I   MANGO   I   RAMBUTAN   I   BANANA   I   JACKFRUIT
Snacking provides emotional comfort to individuals. With the increase of health consciousness has led many to looking for healthy ingredients and snack options.  Anyhow this is not purely about nutrition, but indulgent flavours and freedom to snack happily. Pair desire to comfort and enjoyment with a healthy lifestyle.  Tasty treat that deliver great flavour in every bite. Perfectly flavourful and healthy snack choice that made using freeze dried technology. Tropical fruit cream made 100% from the real fruits. The fruits cream that preserve the real taste, aroma, sweetness and nutrients of the original fruits. It adds favour in wafer. 

Cream that made using freeze dried fruit's powder it soaks up extra moisture and causes the cream to be packed full of flavor, thicker in texture, and subtly shaded in color.  No added sugar, colour or preservatives. With its original freeze dried fruit's cream fillings are definately the best healthy combination to make the sandwich wafer tastier.
Stick to healthy sandwich biscuits  as options of everyday routine snacking moments. Don't let your stomach growling hungrily.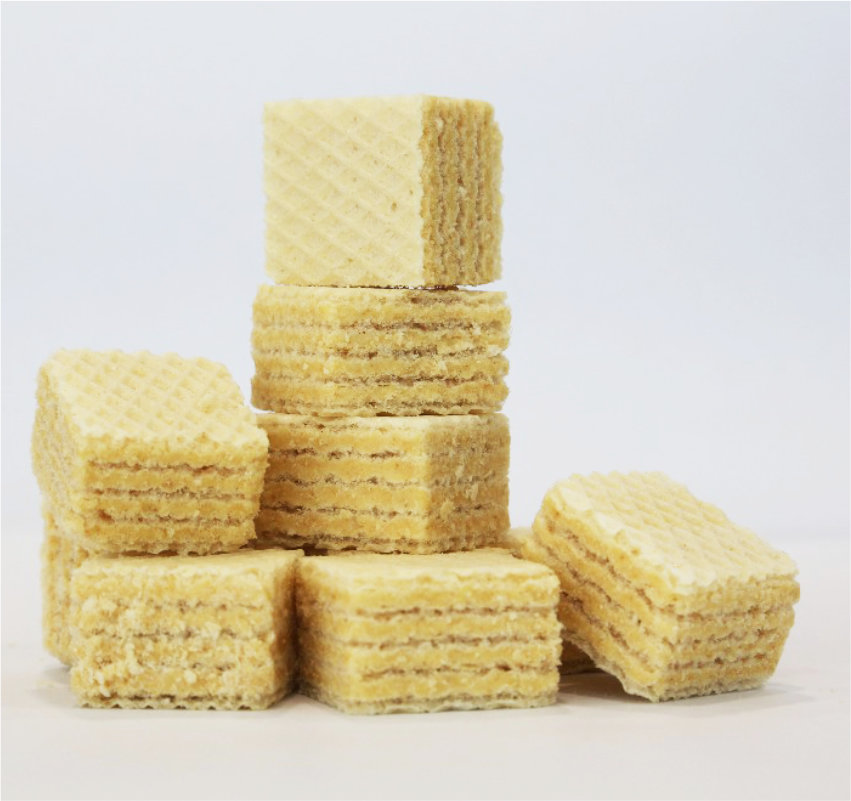 Actual products are soft crispy and lightly textured wafers sandwiched with sweet aromatic original fruit cream.
These snacks are made with real fruit cream & perfectly healthy done using Freeze-Dried Technology which preserves the fruits freshness, taste and nutrients at its best with no colouring or preservatives added. All products are well packed in aluminium foil coated packaging which pro-long the shelf life and maintain freshness of the wafer.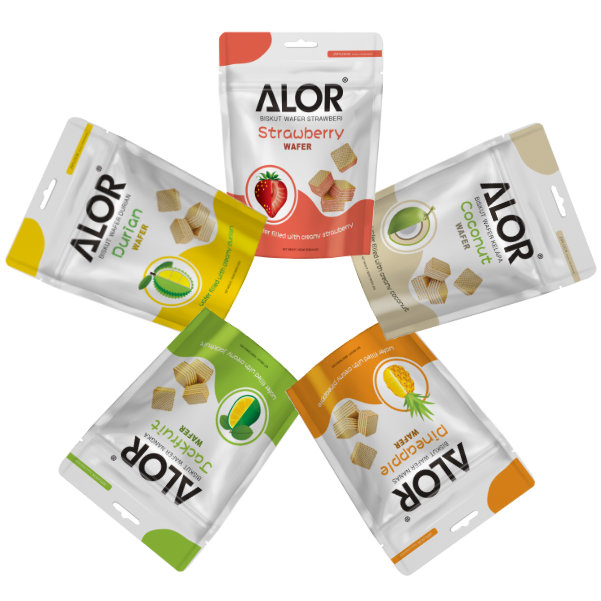 Now the new packaging looks more fun and colorful with lighter weight of 80g per bag. Convenient picnic size to munch on.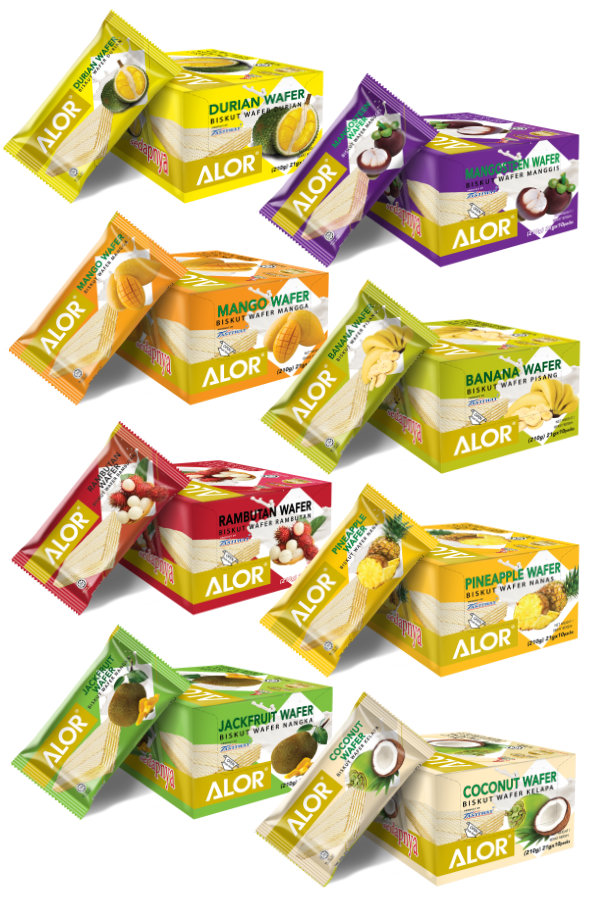 More sizes of packaging are designed to come in handy for the on-the-go size of pillow pack 21g which consist of 10 packs per box.