OUR
AWARDS
MALAYSIA BRAND LEADERSHIP AWARDS 2019
Accreditation Award date: 24th April, 2019.
Award Achievement
In celebration of outstanding brand building & marketing recognition, Tastiway won prestigious MALAYSIA BEST BRAND AWARD presented by CMO Asia at Le Meridien Hotel Kuala Lumpur, Malaysia.
This signifies an independent brand recognition to those brands and marketers who have achieved extraordinary success from innovative and effective marketing practices in Malaysia.
The Mission of the Awards is to educate and disseminate the importance of branding in Malaysia.
Congratulations and well done !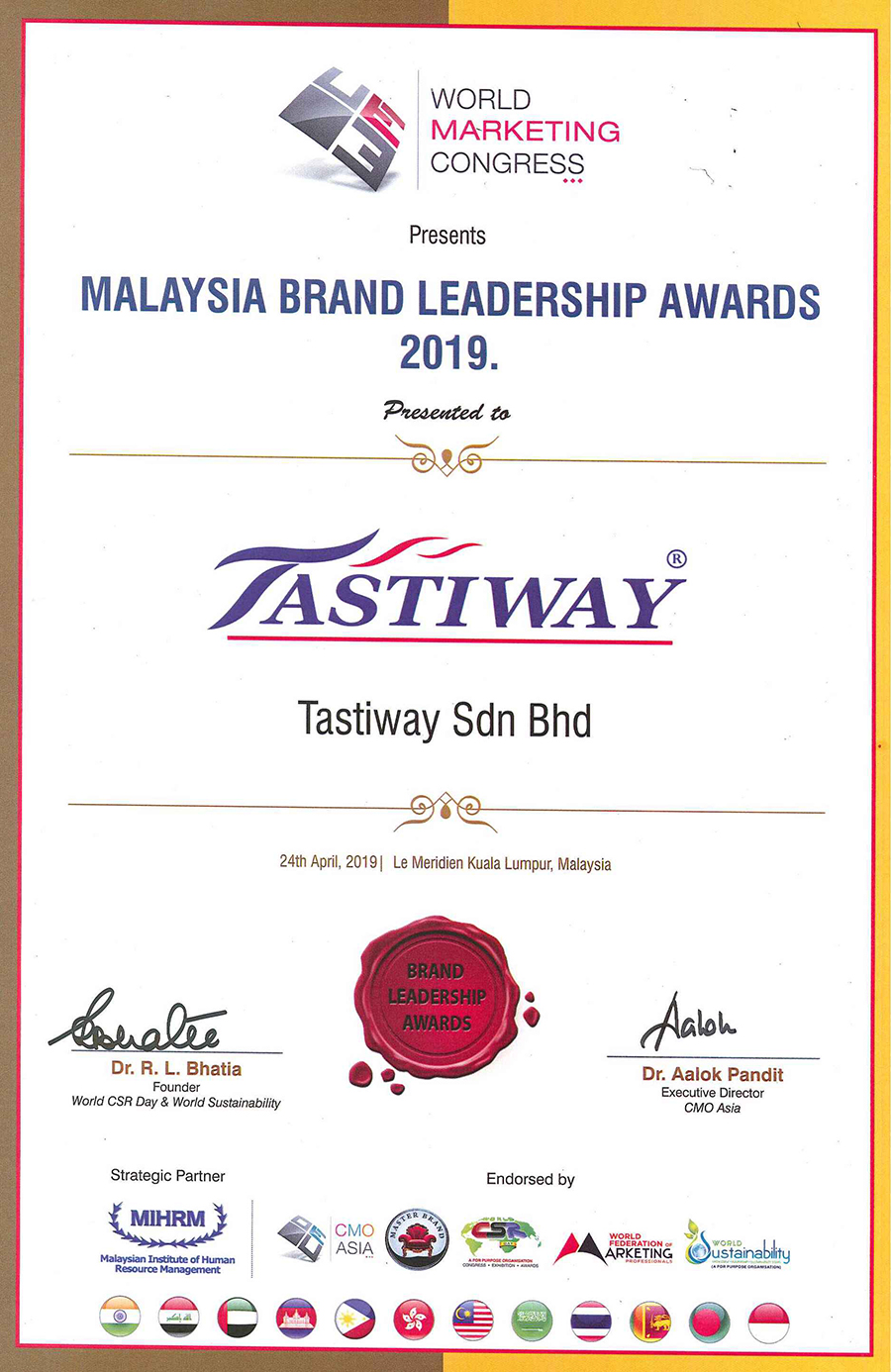 2017 Enterprise 50 (E50) Award
Accreditation Award date: 2017.
Certificate of Achievement
This is a prestigious award program that recognizes the achievements of Malaysia's enterprising SMEs who are well positioned for the future.  Final 50 winners are selected based on their financial capabilities, operations and management competencies, among the nominations received.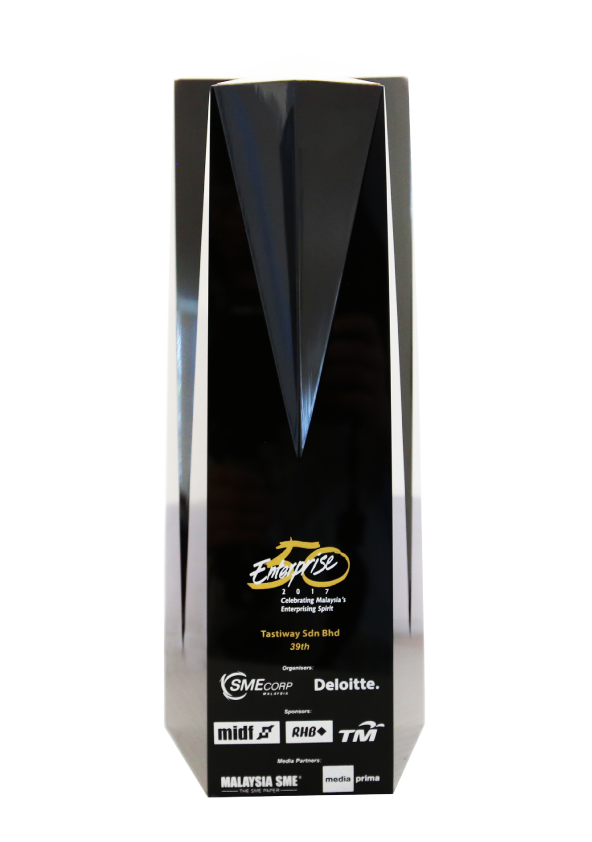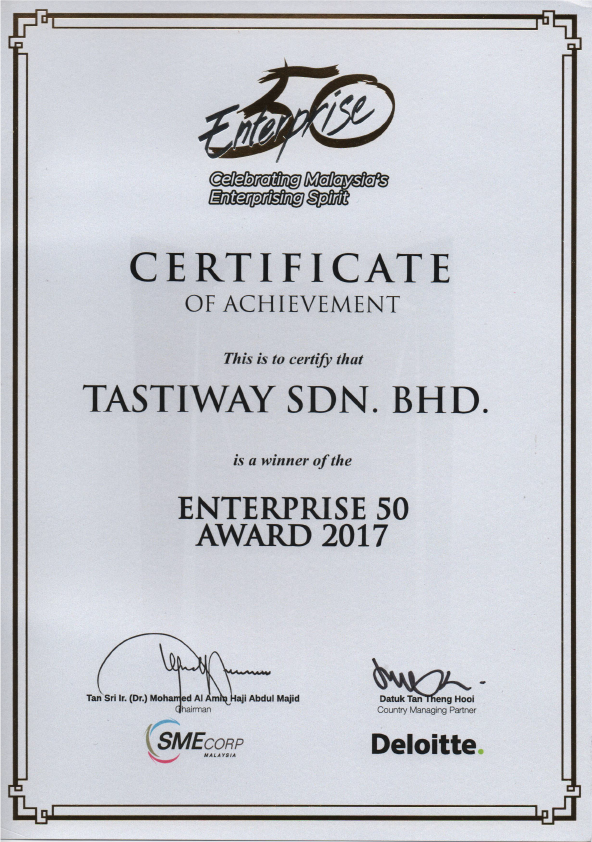 2017 National Mark The Malaysian Brand
Accreditation Award date: 2017.
Certificate of Achievement
The certification was achieved after being successfully audited, evaluated and monitored through a series of stringent quality standards set by SIRIM QAS/SME Corp., along with various branding promotions and campaigns actively launched.
This certification scheme highly depicts the quality, excellence and distinction of products and services of Malaysian companies and widely recognized as a quality marker.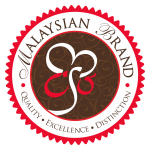 KWYP Dr. Sun Yat San Enterprise Award
Accreditation Award date: 19th February, 2017.
Certificate of Achievement
In conjunction with Kwong Wah Yit Poh's 107th Anniversary celebration, TASTIWAY SDN BHD won the prestigious KWYP Dr. Sun Yat-Sen Achievement Award under the category of Food & Beverage Manufacturing held in Penang, Malaysia.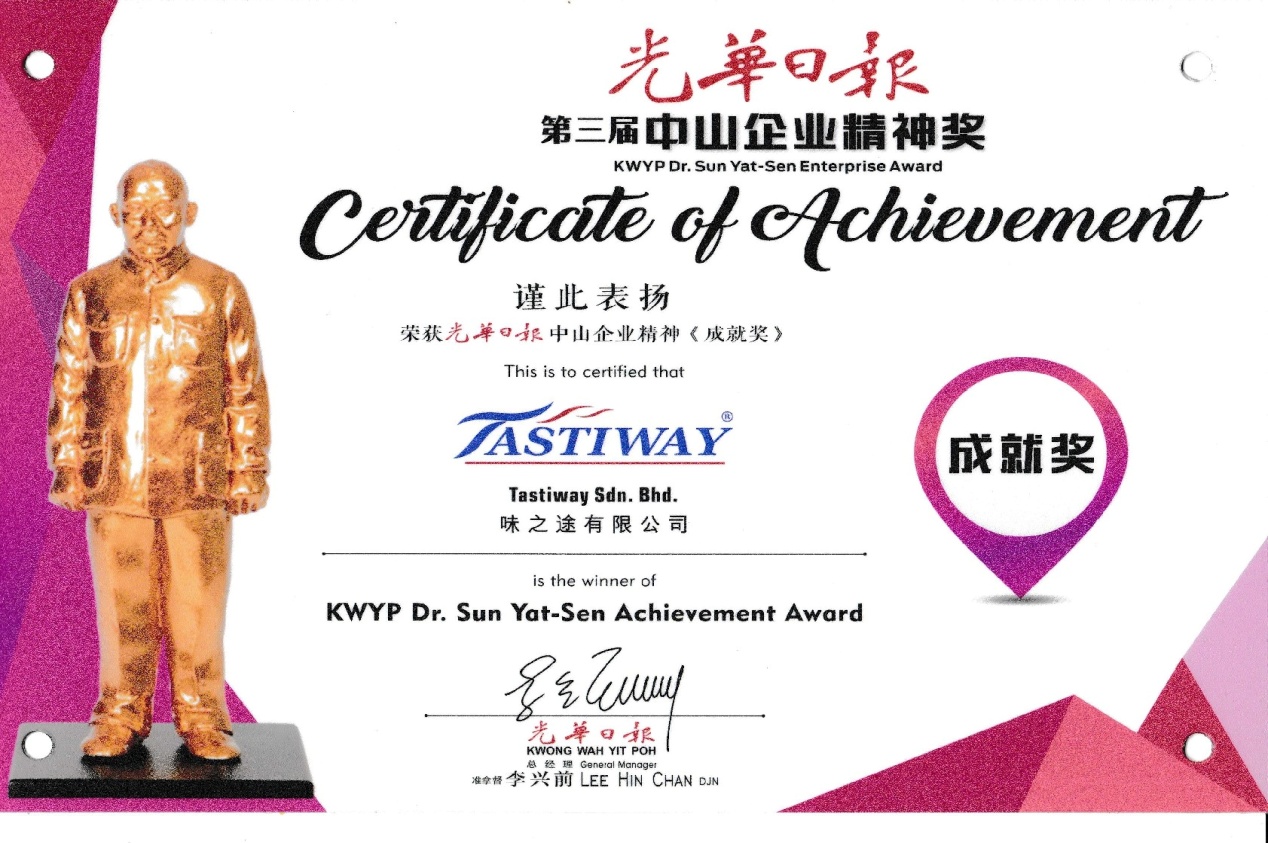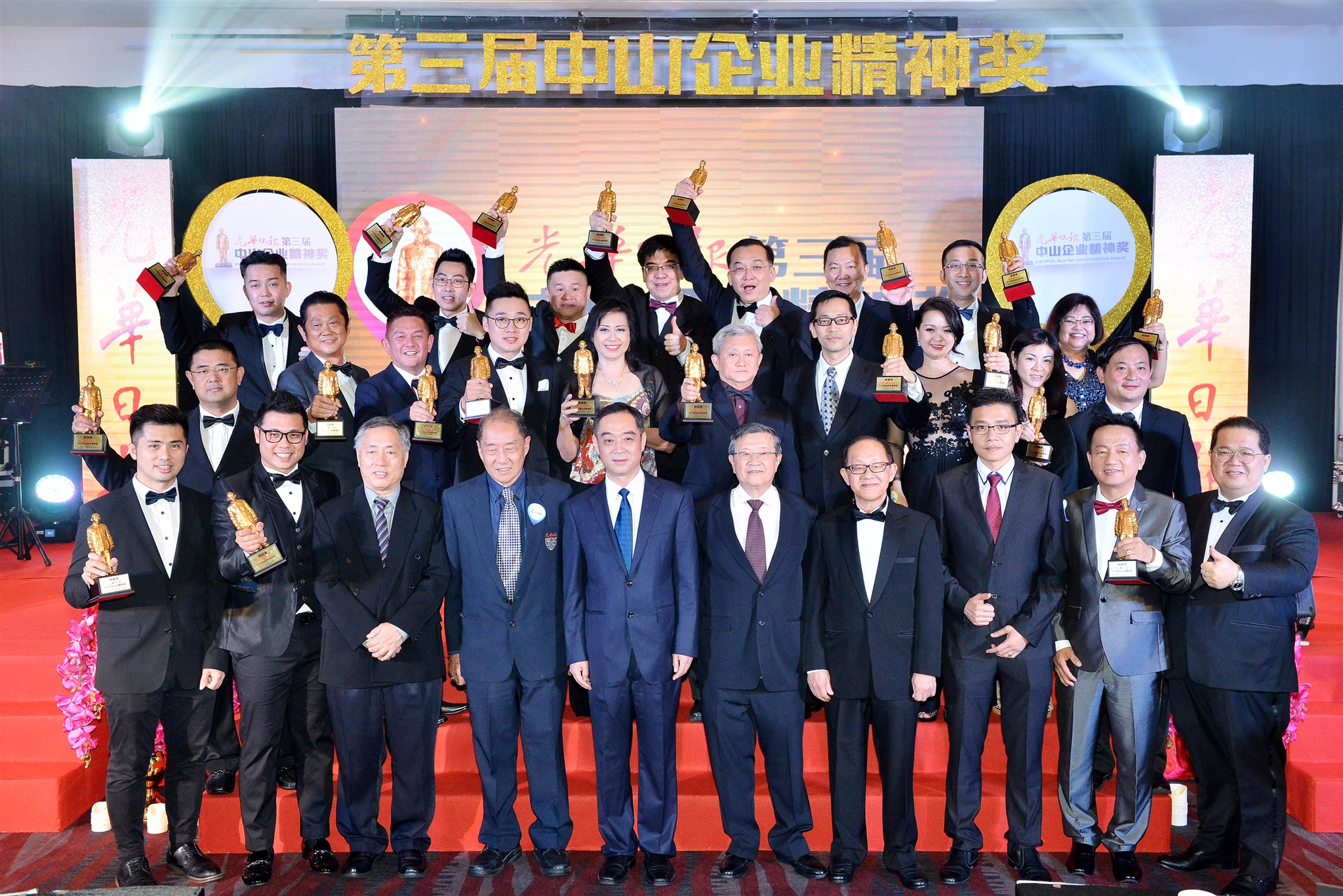 The 14th Asia Pacific International Honesty Enterprise – Keris Award 2016
Accreditation Award date: 17th April 2016.
Tastiway has achieved excellence in its respective industries and demonstrates honesty and integrity in business dealings.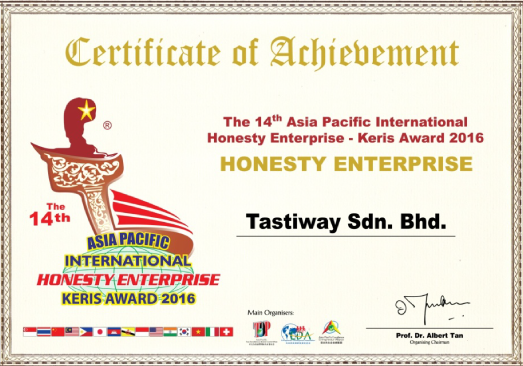 Malaysia Power Brand Certificate of Achievement
Accreditation Award date: 18th September, 2015
Tastiway has built successful, growing and dynamic brands locally and internationally. Achieving the Power Brand award is certainly a significant milestone in the branding journey of products and its services.