ABOUT
US
WELCOME TO
TASTIWAY SDN BHD
Tastiway Sdn. Bhd. was incorporated in Malaysia in July 2000 as a Private Limited Company. It has been certified to MeSTI and HACCP by the Ministry of Health, Halal certification by JAKIM, and ISO 22000:2005.
​
We help food & beverage manufacturers drive growth through our new product innovation, increasing supply chain efficiency and optimizing product formulation.
TASTIWAY MANUFACTURES PRODUCTS
UNDER ITS OWN BRANDS:
Freeze-dried fruit. Pre-packed beverages
Sugar Free Lozenges.

Goat's milk powder. Vinegars and honeys.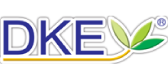 TASTIWAY IS ALSO THE MANUFACTURER OF CHOICE FOR A NUMBER
OF OEM BRANDS IN THE MARKETPLACE.
Along with the Tastiway brands, the company has grown to become one of the largest and most technologically advanced manufacturers and trading company of beverage ingredients and flavors in Malaysia. Our customers incorporate our value-add ingredients into their own products so to leverage on our core technologies and global resources.
READY TO DRINK
JUICE / COFFEE
Our largest partnership in Shanghai, China. The Best and Top leading Seller online.

Biggest online sales store in Guangzhou, China.